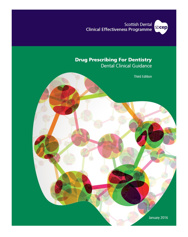 This website is based on SDCEP's Drug Prescribing for Dentistry guidance.
SDCEP's prescribing guidance is based on dentally-relevant prescribing information from the BNF and BNFC and is currently consistent with BNF 85 (March 2023) and BNFC 2022-2023.
For those drugs where a range in the dose or frequency of administration is provided by the BNF, a dose and frequency of administration that is most relevant to primary care dental practice is recommended based on the opinion of experienced practitioners.